Subscription Marketing Strategy: 17 Proven Practices and Examples
Are you ready to subscribe to success? It's time to level up your subscription marketing strategy and unlock the full potential of your e-commerce business.
Let's be real – in the world of subscription e-commerce, there's no shortage of competition.
From food subscription box services to beauty box subscriptions, customers have a seemingly endless array of options to choose from. That's why having a well-crafted marketing strategy is absolutely crucial to stand out and make your mark. A strong strategy can help you attract and retain customers, build a loyal following, and increase revenue. 
In today's market, it's not enough to simply have a great product or service – you need to get the word out to the right people in the right way. An effective marketing plan can help you do just that. Whether it's through targeted social media campaigns, personalized email marketing, or influencer partnerships, the right tactics can help you reach your ideal customers and build a community of brand advocates. 
So buckle up and get ready to take your subscription business to new heights! With the right subscription marketing strategy in place, the sky's the limit. Let's dive in!
The Secret Weapon of Subscription Brands: How the Right Marketing Strategy Can Save Your Business
Are you a subscription business owner struggling to stay afloat?
Or perhaps you're doing well but looking to take your business to the next level?
Look no further than your subscription marketing strategy. That's right, a well-crafted marketing approach can be the secret weapon to saving or growing your subscription brand.
But why is marketing so important? For starters, it's how you reach and engage with potential customers. Without a solid marketing plan, you may be missing out on valuable opportunities to build brand awareness and attract new subscribers. In addition, a good marketing strategy can help you retain your existing subscribers, upsell them to higher-value plans, and increase their lifetime value to your business.
So, what does a winning marketing strategy look like for subscription brands? It starts with a deep understanding of your target audience and their needs. From there, you can create compelling messaging that speaks to their pain points and offers solutions. You'll also want to explore various channels to reach your audience, from email marketing to social media advertising and beyond.
So, whether you're looking to save a struggling subscription brand or take a successful one to new heights, don't overlook the power of a smart subscription marketing strategy. 
With the right approach, you can be a marketing superhero and drive your business toward success. Isn't that something to wish for?
17 Subscription Marketing Strategies: A Modern-Day Love Story
(Between You and Your Subscribers)
If you're a subscription brand looking to up your marketing game, you're in the right place. Our team of experts has put together a list of 17 proven strategies to help you attract and retain subscribers like never before. So grab a cup of coffee and get ready to take some notes.
1. Optimize Your Website for Conversions
Optimizing your website for conversions is a great way to ensure that customers can easily sign up for your subscription service. Make sure your website is easy to navigate and understand, and that customers can easily find the information they need to make an informed decision. You should also make sure the signup process is fast and straightforward. It's almost a costless start to figuring out your subscription marketing strategy too. 
2. Engaging Content
Create engaging content such as videos, blog posts, and podcasts to promote your subscription service. Utilize these materials in your marketing efforts on social media, email campaigns, and other advertising channels. The Dollar Shave Club and NatureBox are successful brands that have mastered engaging content.
3. Personalization
Customize the shopping experience for your customers based on their preferences and past purchase history. For example, Stitch Fix offers a personalized styling service where customers receive a curated selection of clothing items based on their individual preferences. 
4. Influencer Marketing
Partner with social media influencers or micro-influencers to promote your brand and subscription service to their followers. For example, the skincare brand Glossier has built a strong following through influencer marketing, with influencers like Emily Weiss promoting their products on social media.
5. User-Generated Content
Encourage customers to share their own content, such as photos or videos, featuring your product. This subscription marketing strategy helps build a sense of community around your brand and can attract new customers through word-of-mouth. For example, the subscription box company FabFitFun frequently features user-generated content on their social media channels.
6. Create Targeted Email Campaigns
Use email campaigns to target existing and potential customers. Include incentives such as discounts, free shipping, and special offers.
Take a look at this email from the Glossier team, promoting their Valentine's campaign:
The great news is: with Subify triggers, you're always on the go with the Shopify marketing tools, so you can easily run your automated emails without installing any additional apps.
7. Referral Programs
Reward current customers for referring new customers to your brand. This subscription marketing strategy not only incentivizes current customers to spread the word about your brand, but also helps build trust with new customers who are referred by someone they know. For example, the meal kit service HelloFresh offers a referral program where customers can earn credits towards their next box for every friend they refer. 
8. Free Trials
Offer a free trial period for your subscription service to give potential customers a chance to try out your products and see the value for themselves. This reduces the barrier to entry for new customers and can help increase sign-ups. Think of Netflix for instance; as a streaming subscription company, Netflix offers a one-month free trial for all new subscribers.
9. Bundling
Offer discounted bundles or packages that include multiple products or services. This subscription marketing strategy not only incentivizes customers to make a larger purchase but also helps showcase the range of products available from your brand. For example, the pet food brand Chewy offers discounted bundles of different types of dog food, which encourages customers to try out different products from the brand.
10. Limited-Time Offers
Create a sense of urgency and scarcity by offering limited-time discounts or exclusive deals that are only available for a short period. This encourages potential customers to act quickly, as they don't want to miss out on the offer. For example, Pura Vida Bracelets offers a limited-time 50% off deal for their subscription service for the first month, which encourages new customers to sign up.
11. Gamification
Create a game or challenge related to your product that encourages engagement and loyalty among your customers. Have you heard of Beautylish? this online retailer offers a "Lucky Bag" promotion where customers pay $75 for a mystery bag filled with beauty products worth over $150. This tactic has also been used by brands like Sephora, which offers a Beauty Insider program that rewards customers with points for their purchases and offers special perks for reaching certain levels.
12. Exclusivity
Offer exclusive products or services to your subscription customers that are not available to non-subscribers. This subscription marketing strategy creates a sense of exclusivity and can encourage customers to maintain their subscriptions in order to continue receiving these benefits. Remember the beauty brand Birchbox? There are limited-edition makeup palettes available only to subscribers of this service.
14. Personalized Packaging
Use personalized packaging to surprise and delight your customers, creating a memorable unboxing experience. As a creative example of this unique subscription marketing strategy, the subscription coffee service Atlas Coffee Club includes postcards with information about the coffee's origin and culture and their packaging features designs inspired by the coffee's country of origin.
15. Influencer Takeovers
Allow influencers to take over your brand's social media accounts for a day or week, giving them a platform to showcase your product and introduce it to their followers. The beauty brand Tarte Cosmetics has done influencer takeovers on their Instagram account, where influencers showcase their favorite Tarte products. This subscription marketing strategy is charming to customers and is more likely to drive thousands of new users toward your service.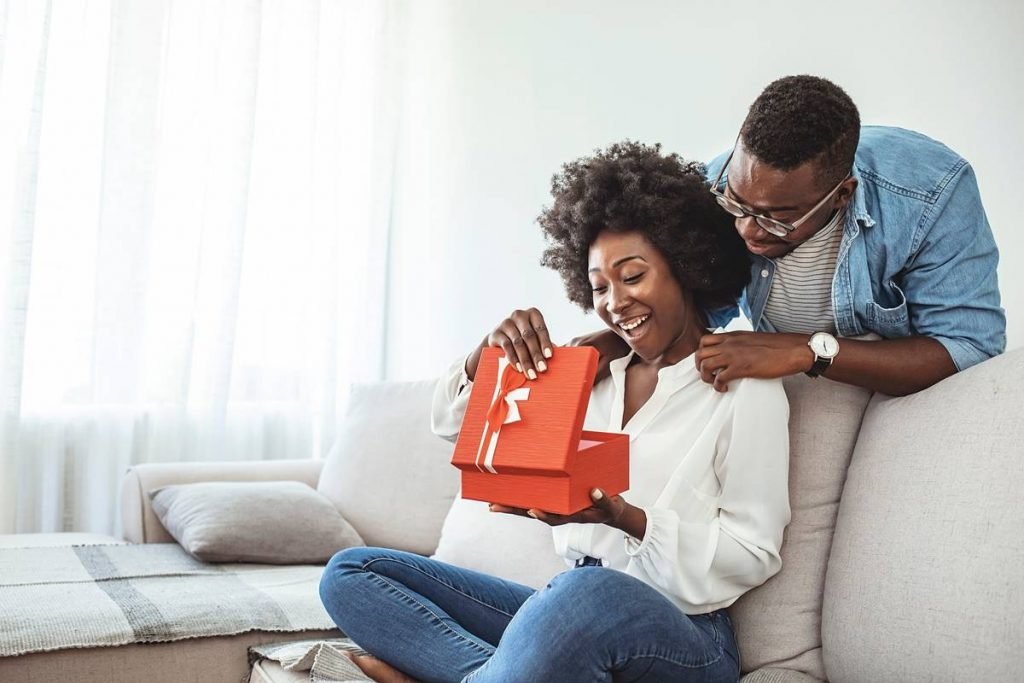 16. Subscription Gifting
Allow customers to gift your subscription service to friends or family, creating a new revenue stream and expanding your customer base. For example, the book subscription service Book of the Month allows customers to gift subscriptions to others, which can help attract new customers to the service. Also…isn't it just sweet?
17. Chatbots
Use chatbots on your website or social media channels to provide personalized recommendations and customer service. This helps create a more engaging and interactive experience for customers, and can also help drive sales by offering relevant product suggestions. For example, the skincare brand Kiehl's uses a chatbot on their website to recommend products based on customers' skin concerns.
Final Thoughts
Are you feeling the stress of running a subscription brand? Are you constantly worrying about acquiring new customers and retaining existing ones? It's time to take a deep breath and remember why you started your business in the first place. With the right subscription marketing strategy in place, you can save your subscription brand and…your sanity.
The key is to think outside the box and find ways to create a memorable, emotional connection with your audience. By doing so, you can build a loyal community of subscribers who will be eager to recommend your brand to their friends and family. So don't be afraid to take risks and try something new – the rewards can be truly extraordinary!
Don't worry, you're not alone in this. With Subify, you can always fly high!
About Us
We are a Shopify subscription app built by a team of experts who work together to provide service, support, and knowledge to partners, entrepreneurs, and store owners.
Share this article
Add a header to begin generating the table of contents